The Quick, Convenient Way to Remove Clogs!
Sale price
$9.99
Regular price
$14.99
Why Choose the Drain Weasel?
Removes hard-to-reach clogs
Rotating handle and micro-hook head
Compatible with most drains and grates
Handle + 2* Refill Wands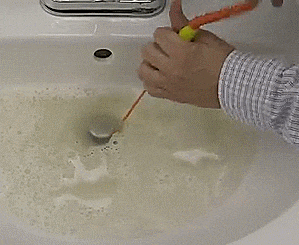 Main Features:
Instantly Remove Clogs: With 360-degree rotation, the Weasel pipe snake effectively tackles your biggest clogs! The secret is our incredible patented micro-hooks, which grab onto hair, filth and grime without damaging your pipes or catching on drain parts
Extra-Long Design: Measuring 18 inches in length, deep, hard-to-reach clogs are no longer out of your grasp! And because our drain pipe cleaners are flexible and ultra-thin, they wind around curves and slip into most drains and grates with no disassembly required.
Easy to Use: Not a plumber? That's no problem! Our easy-to-use drain opener works in 3 steps. Simply insert the wand, rotate the handle, and remove the clog. When you're done, just toss the head in the trash.
Trusted Quality: Featuring quick-connect technology and a molded plastic sleeve, our shower drain cleaner wand remains securely in place as you work! We created a strong and durable product which is a must-have in all homes.
Package Includes: